Moby releases video for new single 'Almost Home' feat. Damien Jurado
Moby will release his new single 'Almost Home' on 24 February 2014. The track features Seattle singer/songwriter Damien Jurado and is the second single to be taken from Moby's 11th studio album 'Innocents', out now through Little Idiot.
Moby partnered with the animal charity Best Friends to release a lyric video for 'Almost Home' in order to encourage people to provide a home for abandoned pets. The video cost, roughly $0, and features some of the dogs and cats who are available for adoption.
Moby says of the collaboration with Damien Jurado:
"One thing that makes L.A. great is you live in your cars, so you listen to a lot of radio; there, public radio stations like KXLU and KCRW are actually valid, big stations that people listen to. One day, I was listening to 'Morning Becomes Eclectic' on KCRW, and I heard a Damien Jurado song. I simply fell in love with his voice – this most beautiful, vulnerable, pristine, angelic voice. Originally 'Almost Home' was a fully finished song, but I love Damien's approach to melody and lyrics, so I gave it to him as an instrumental. What he did was much better than anything I'd come up with."
See the lyric video for 'Almost Home' here: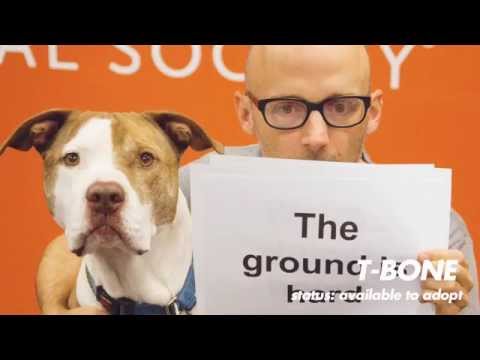 Have your say