This week, Emily Barker & The Red Clay Halo embark on their biggest UK tour yet, with support from Chris T-T, and each night are offering an audience member the opportunity to join them on stage to fill in Frank's part and duet with Emily on the track 'Fields Of June'.
Released as a limited edition 7" vinyl last year on Xtra Mile Records, 'Fields of June' was re-interpreted by Barker, The Red Clay Halo and Frank Turner, and then performed as a duet at London's Union Chapel in November 2012. Frank also invited Emily Barker & The Red Clay Halo to perform with him at the 2012 Olympic Games Opening Ceremony.
Now one lucky fan on each night of the tour will be invited to step into Turner's shoes and deliver his part of the spellbinding song.
WATCH: Emily Barker & The Red Clay Halo and Frank Turner perform 'Fields of June' at Union Chapel in 2012: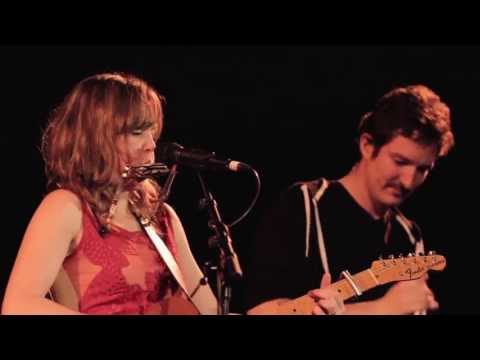 See them on their remaining tour dates:
15th October – Komedia, Brighton
16th October – Shepherds Bush Empire, London
17th October – Blackfriars Priory, Gloucester
18th October – The Globe, Cardiff
19th October – The Band Room, Farndale
20th October – The Musician, Leicester
21st October – Artrix, Bromsgrove
22nd October – St John's Church, Oxford
23rd October – The Apex, Bury St Edmunds
25th October – Open, Norwich
26th October – Folk Festival, North Dorset
November:
7th November – St Philips Church, Salford
8th November – Brewery Arts Centre, Kendal
9th November – Cluny 2, Newcastle
10th November – Brudenell Social Club, Leeds
11th November – Junction 2, Cambridge
13th November – Discovery Centre, Winchester
14th November – Phoenix, Exeter
15th November – Plaza Suite, Sevenoaks
16th November – St Mary-in-the-Castle, Hastings
17th November – Wedgewood Rooms, Portsmouth
19th November – Glee Club, Birmingham
20th November – Greystones, Sheffield
21st November – Floral Pavilion, New Brighton
22nd November – Folk House, Bristol
Have your say