Placebo are delighted to reveal LOUD LIKE LOVE TV a unique and candid 90 minute online TV show streamed live globally from YouTube Space London.
In collaboration with YouTube and Google they will be the first band ever to produce, curate and stream a global Live TV show, all on the evening of album release on Monday 16th September.
The show, which is being produced by digital content agency Shine ON, will be broadcast from 8pm GMT (UK) on PLACEBO's YouTube Channel which can be found here.
The band have also revealed what to expect in the 90 minute long program, alongside the interviews with the collaborators from the 'LOUD LIKE LOVE' project:
LIVE PERFORMANCE:
The band will play tracks from the new album 'LOUD LIKE LOVE' as well as some classic tracks,  one of which will be voted for by fans
LIVE LINK UP TO L.A:
The band will interview video director SAMAN KESH and very special guest BRET EASTON ELLIS about their respective roles in the official video for the single 'TOO MANY FRIENDS', PLACEBO have also asked a special guest band to appear, perform and celebrate Mexican Independence Day with them, which coincides with the release of 'LOUD LIKE LOVE'
LIVE LINK UP TO TOKYO:
The YouTube Studios in Tokyo will host a very special competition, where Japanese beatbox sensation Daichi will compete in a man vs mouth drum battle with PLACEBO drummer Steve Forrest
TEENAGE ANGST:
Bass player Stefan Olsdal will present a personal and candid look into the past revealing how one of their first tracks, 'TEENAGE ANGST', came to pass
HANG ON TO YOUR I.Q:
Brian Molko & Stefan Olsdal will challenge the band's drummer Steve Forrest to a PLACEBO history game to see how much he really knows about their rich and colourful past
COMPETITION:
Viewers will have the chance to win one of Brian Molko's first ever guitars or a special 'Guest List' to every show during the LOUD LIKE LOVE tour in a competition taking place during the live show, fans will be required to find 5 of 10 'Hidden Tracks' that will appear during the show, and then enter the tracks that they see into the contests website here:
http://www.loudlikelove.com/contests/hidden_tracks/
In the run up to the album the band have been showcasing short videos taken from the additional DVD package attached to their 7th studio album all of which can be viewed below:
and finally 'Rob The Bank'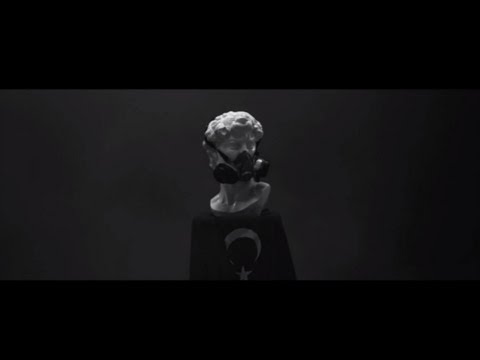 Have your say