So news comes this week that Scott Weiland is reported to have said "They'll have to buy me out of the company" as the lawsuit continues between the ex-frontman and Stone Temple Pilots. With Chester Bennington of Linkin Park fame now at the helm Scott is understandably pissed off.
As Rolling Stone reports: "Earlier this year, Weiland was fired by his old band, who claimed the singer was battling drug addiction and chronic tardiness. STP then filed a lawsuit against Weiland for playing the band's material during solo concerts and using the band name to promote his career. The plot thickened even further when Weiland countersued, claiming the original lawsuit was illogical since he founded and named the band (along with co-writing much of their material).
However I think he seems to forget his own track record that may hold some bearing to the band's statement…he was also booted out of another band, Velvet Revolver, after a continuing amount of late showings to gigs and the ongoing battle with drugs. I was at the last gig with him as frontman and he rocks up 50 minutes late; which resulted in me seeing only 20 minutes of the whole show as had to leave to get the last train back home from Brighton to Bournemouth.
Maybe it's just a curse that Slash brings with him into every new band he is part of? Which the mention of Slash brings me nicely on to drama queen number 2…
The almighty Axl Rose.
Stories of the original Guns N'Roses line-up are plagued with Rose turning up late to shows, refusals to even go on stage and disappearing acts for weeks at a time but any chance of that staying in the past was long gone when the return of the new GNR line-up, fronted by the man himself, hit the headlines for all the wrong reasons.
Yet again fans were left waiting up to an hour for him to come on at numerous shows which resulted in glasses being thrown at the band and sets not finishing until 2am. He also added to his drama queen status by refusing the induction of Guns N Roses into the Rock and Roll Hall of Fame, with the only other band ever doing so being the Sex Pistols.
Another man that hasn't had much luck either with flying objects it none other than the gobby Liam Gallagher.
During one of their last gigs in London Liam threatened to fight a fan after he reportedly threw a pound coin at him, Liam then proceeded to storm off leaving Noel to vocal duties before eventually returning…not long after that the demise of Oasis happened with Noel leaving the band; maybe he threw some dust at him!
However unlike the rest, causing tension in the band did this bat-eating legend a favour…I present a Sir Ozzy Osbourne.
They might now be back together and performing and recording as one but back in '79 it was a different story. Black Sabbath got so fed with Ozzy's drink, drug, bat addictions and constant no-shows in the studio that they sacked him. No loss for Ozzy though as he went on to have a extremely successful solo career.
And finally…
This list would not be complete without none other than Preston. Who can forget The Ordinary Boys singer and his storm off from Never Mind The Buzzcocks?: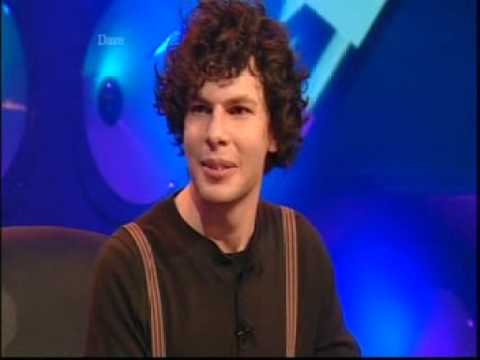 Enough said!
Have your say