Following the unveiling of their new single, album and tour details, Sky Larkin reveal a new video to accompany 'Loom', taken from their third album 'Motto'; to be released on September 16th through Wichita Recordings.
Through all it's themes and moods, 'Motto' showcases Sky Larkin's unshakable ability to conjure immediately satisfying, vibrant indie rock. "I've always wanted our records to be immediate at their most accessible, and at their most expansive, inhabitable" explains Harkin. "I really wanted to make something beautiful that wasn't also permissive."
In their song 'Loom', singer Katie Harkin is exploring the themes of presence after loss, of carrying the memory of someone around in everything you do.
"I knew that the inspiration for this song meant that it would the saddest on the record for me, so I consciously attempted a fake-out with myself." explains Harkin. "I wanted it to be our Enola Gay, pop on the surface with a darkness that the casual listener might not pick up on. For me that's one of the funniest things about songs: they can be powerful without being self-evident."
'Motto' the album shares its name with the opening track, released to acclaim online earlier this summer. Recorded with long-term collaborator, producer John Goodmanson (Girls, Sleater Kinney, Los Campesinos!) in Seattle, the album, like the same-titled opener is a distillation of all that makes Sky Larkin great.
Watch the video now: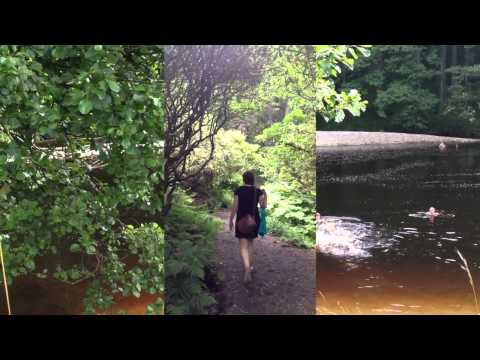 See Sky Larkin live:
August
18th – Beacons Festival, Yorkshire
September
17th – London, Lexington (tickets)
18th- Leicester, Firebug (tickets)
19th – Sheffield, The Harley (tickets)
21st – Glasgow, Cut Loose show @ Nice 'n' Sleazy**
22nd – Sunderland, Pop Recs Ltd** (tickets)
23rd – Leeds, Brudenell
24th – Southampton, Joiners (tickets)
25th – Nottingham, Bodega  (tickets)
26th – Cardiff, Ten Feet Tall (tickets)
28th – Aldershot, West End Centre (tickets)
30th – Manchester, Deaf Institute (tickets)
Supported by Radstwart on all dates except those marked **
Have your say