Crystal Stilts new album 'Nature Noir' will be released on September 16th.
The US-based band are also set to play 6 UK dates this November, and are offering 'Future Folklore' as a teaser of what to expect from the new material.
Nature Noir sees The Stilts honing in on their various affinities at once. Simulcast from different pools of the past, bridging and expanding their intensive tastes in soul, folk, psych, country, proto-punk and onward, it's apparent that their new formula is more subtle and fully realized than ever. Like any creation worth loving, it's the quality of the ingredients and the unique perspective lenses of the creators that produce a marvel such as this. Pleasingly distilled in celestial darkness, floating in a sea of colour drenched dreams, and grounded in protean mythology, Crystal Stilts third LP sounds refreshingly bold and deep rooted within the current musical climate.
Unmasked, refined and lush, Crystal Stilts here hint at freeform experimentation whilst holding on to their classic heritage. Retro fitted and forward committed, this is a record whose presence should be welcomed in your collection.
NATURE NOIR TRACK LIST
01. Spirit in Front of Me
02. Star Crawl
03. Future Folklore
04. Sticks and Stones
05. Memory Room
06. Worlds Gone Weird
07. Darken The Door
08. Electrons Rising
09. Nature Noir
10. Phases Forever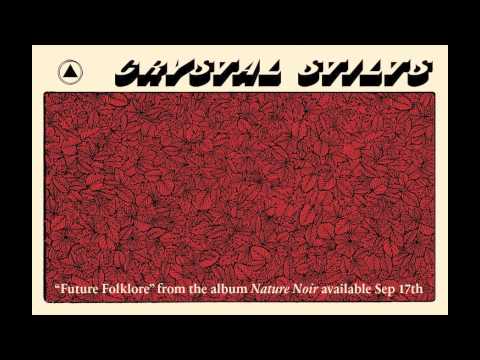 Like what you hear? Then catch them in the UK this November:
23-Nov – Green Door Store, Brighton
24-Nov – Liverpool Psychfest party, Liverpool
25-Nov – Mono, Glasgow
26-Nov – Brudenell Social Club, Leeds
27-Nov – The Exchange, Bristol
28-Nov – Cargo, London
Have your say