Phoenix collaborated with The Creators Project (a partnership between Intel and VICE) on their new video 'Trying To Be Cool'. The track is the band's second single from fifth album 'Bankrupt!'
Since 2010 The Creators Project has been celebrating and supporting visionary artists across multiple disciplines who are using technology in innovative ways to push the boundaries of creative expression.
The track itself is another Phoenix classic abounding with summery synths, your usual catchy hooks and the rest.
Directed by the CANADA collective, the video was filmed entirely live in full takes of a genius performance of the track from the band. The video also sees two film crews tackling the impressive task of continuously swapping shots every twenty-five seconds.
While one camera shoots the other prepares the next shot; like a relay race, the cameras must pass the baton to each other to begin the next shot once twenty-five seconds are up. This means that, if each camera is not set up, the video itself cuts to black. The resulting video is ambitious, and with its sparklers, confetti canons, fake money, Marilyn Monroe impersonator, motorcycles, fake moustaches, and more, is unlike any you've ever seen.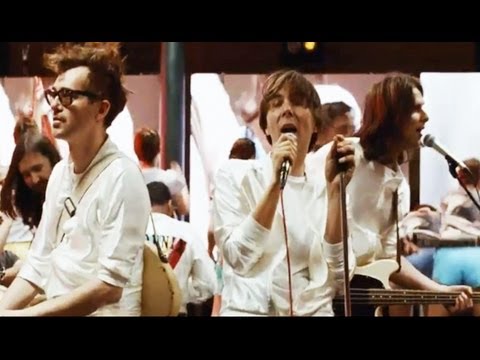 Have your say