[itunes link="https://itunes.apple.com/gb/album/you-dont-move-me/id677157644?uo=4″ title="Buy it on iTunes"]

As we sit basking in the most prolonged heatwave to warm the cockles of these shores since since 2006 (cue the rainstorms), our musical reference points increasingly turn to upbeat ditties laden with references to surfing and California. Which makes the release of Clang Boom's Steam's self titled debut all the more idiosyncratic.
Not only have they named themselves after a Tom Waits track, a surefire harbinger of doom and gloom mutterings, but then they also instigate Nick Cave and Queens of The Stone Age comparisons. Some big black boots to fill here, right? Within the first four minutes of the album though, it's clear that the band have something of their own to offer. Whilst the Grinderman/QOTSA appreciation is clearly evident throughout the record, you can rest assured that this is no one-dimensional tribute act.
Rather, the big boots that these Irish/Scouse four piece have stepped into are put to good use in giving the listener a damn good kicking. Clang Boom Steam is a pretty spiky and delightfully angry catharsis of a record. Spending 35 minutes in its company will surely stomp all over any lingering festival-induced synth or banjo hankering you may have.
Probably the most appealing attribute of Clang Boom Steam is the meshing of their intensely dark, yet catchy riffs with stomach loosening bass runs that build and come together in a perfectly noisy rock storm. Whilst listening to the double whammy of  'Weird Bint' // 'Dirty Face' on a clammy Sunday evening in a sunshine infused garden in South East London, I'm instantly transferred to somewhere a lot grottier. Somewhere that the sticky floor is the sweaty residue of a beer and shot fuelled moshpit rather than some over-warm strawberry Cornetto drippage. This is right good-and-proper dive bar music that demands to be played LOUD. Forget surfer rock, this is garage rock.
Check out the video for their forthcoming single Fort St. Gabriel here: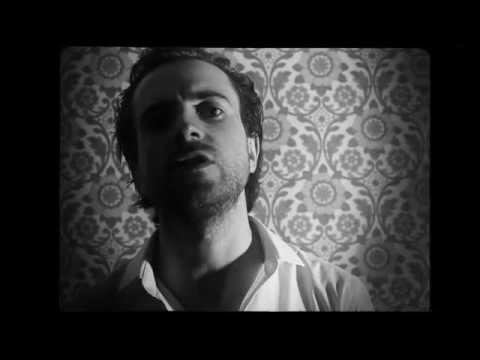 Whilst the band are not exactly breaking new ground with much of the content of this album (the Josh Homme-age is pretty overt at times) there's enough on here to warrant a spin. Will this soundtrack your BBQ this weekend? Probably not, but will this reduce you to a sweating mess in a basement club? Hell, yes. So, close the curtains, chuck on your leather jacket, crack open a can/bottle, turn up the volume to 11 and get a sweat on. Who wants to be tan anyway, pale an interesting is always more chic.
Have your say