When the Led Zeppelin legend Jimmy Page describes you as "a force of nature" then you are going to take note of this band.
Z-STAR have had the seal of approval from not only the Led Zep guitarist but also The Who's Roger Daltrey. Fronted by the energetic and mesmerising Zee Gachette they are releasing their new EP '16 Tons' on June 30th and have a new video to watch now.
Their music is said to have "so much raw funk and soul and blues rock passion that it's basically impossible to be unmoved" music that you will be able to catch live around various European festivals and also at Secret Garden Party on the 25th July.
A self-confessed workaholic Zee manages to run her own label and has manifested some inspiring collaborations with artists ranging from international beatboxer Shlomo, 60s rock legends Arthur Brown via Eric Clapton, Sinead O'Connor and Nigel Kennedy.
The EP features all live band one-take recordings and was produced by Zee herself, due for release later this month you can however listen to '16 Tons Of Love' below: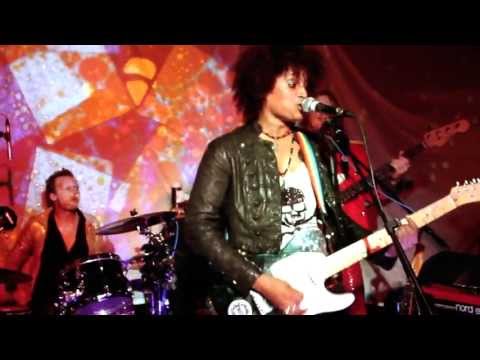 Have your say