As we rolled up fashionably late (Okay, I'll admit it, we snuck in a few pitchers!) to Drybar in Manchester to attend Love For Zero's EP Vinyl launch, not expecting it I was pleasantly taken aback to see one of the nicest bars I've been to in a long while. Not to our surprise though, the gig itself was to take place in the basement of the building. As can be imagined, it was somewhat plain with a simple stage set up and a small bar to the back of the room. On an initial glance not so impressive, but venue's like these really help us zone in on the nitty gritty ins and outs of raw musical talent; who needs all the trimmings?
The gig was not the first time I'd heard of the band but was the first time I had listened to their music, and it's safe to say I was slightly disappointed in myself once I realised what I had been missing all this time. Claiming that they want to stray away from the traditional indie rock genre, the band aim for a modern twist on pop rock with "synths and beats of the dance and dub circles", and personally I think they've nailed this.
Love For Zero began their set with Do It Again and then moved into Fear In Your Eyes, material off their debut EP, Allies & Enemies. The band also played Call Me Up and Let It Go (See video below), the other 2 tracks on the EP; Let It Go being a slower song but by no means less powerful AND a personal favourite. Each of the musical elements merged exquisitely alongside the synths, and the words within the song are nothing short of lyrically potent. Other tracks that made up the set list included Complicated, Lovesick Lullaby, Dust, Stop and Step Into The Light. Musically the band were spot on, not a wrong note to be heard and lead singer Chris Niebel's vocals were top notch. A unique but addictive sound that's extremely easy on the ears.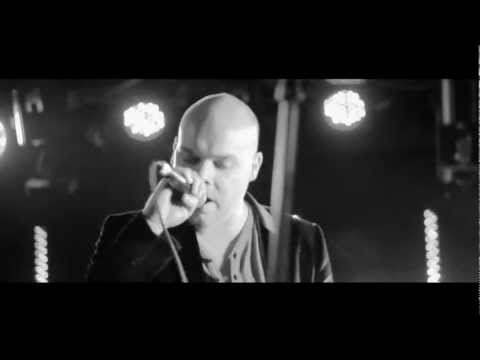 In relation to audience, the gig was a casual one. People were dropping in and out clearly just heading in to listen to some live music before hitting the clubs for a night out. Admittedly a few heads were bobbing, the odd toe was tapping and one or two tipsy Love For Zero fans were dancing around and singing along to every word, but thankfully what lacked in atmosphere from the rest of the crowd the band definitely made up for with their energy and interaction on stage. Each member really immersed themselves fully into performing for the crowd whether they were a fan or not. It was clearly obvious the band love nothing more than performing to a crowd.
Love For Zero's official EP launch will take place later this year and they will also be playing with The Young Knives in Manchester on the 27th of September. Head over to their Facebook page for updates!
Have your say