Canada seems to produce quality indie like it's its job and the country delivers once again with latest export Young Rival. The Ontario-based 3 piece begin a summer of gigs this side of the water with the release of new single 'Two Reasons' due out 6th May on Sonic Unyon.
Recalling the likes of Hot Hot Heat or The Strokes with surf boards, 'Two Reasons' is a succinct and taught two-minute joyful jaunt coloured with a hint of regret: "She danced all night with another guy" pouts Aron D'Alesio. This is the upbeat don't-care-anyway brand of regret though and the band's priority is to spread smiles: "We just want to bring a party. Make sure everyone has a blast. We want to write songs that would be fun to play live night after night."
Writing together since 2007, Young Rival has been through various line-up changes but come to us in their current guise after playing in an abandoned car factory in Detroit with Meg White; a gig which the band describe as "the strangest of their lives."
Catch them soon in slightly less bizarre surroundings at this year's Great Escape Festival in Brighton or London's The Garage on 14th May.
Stream the new video for 'Two Reasons' below featuring some serious face painting after a collaboration between the band and Michigan artist James Kuhn.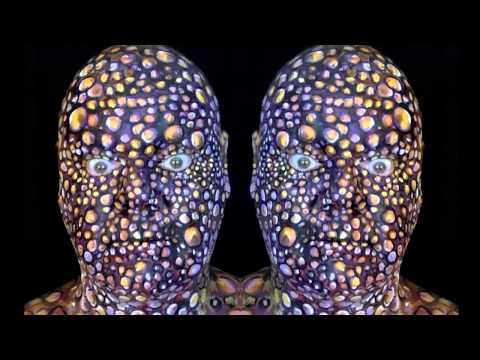 Have your say