May is here and – hopefully – so is the sun, the shorts and the lazy weekends filled with trips to the beach and all-day barbecues. May is also the last month before the festival summer season in Europe really begins to churn into motion, and bands begin the long treks across countries to play all kinds of stages, to all kinds of audiences. It's a good month to go on tour, and as such May has not disappointed with its offerings of live music shows!
This month will see the wonderful talents of singer/songwriter Miles Kane, and indie-rock giants The Pigeon Detectives take to the stage across a number of cities in the United Kingdom. Anyone with tickets to either of those is very lucky indeed! Moreover, this month sees the opportunity to watch the once Mercury Award nominated band Athlete on the stage, and the legendary punk rockers from Northern Ireland, The Undertones. However the band chosen for this Tour of the Month segment has appeared a number of times throughout the pages of Never Enough Notes and every time has received nothing but praise. Step forward, TRIBES!
We like Tribes here at Never Enough Notes. We like them a lot. All the way back in January of last year, the British rockers released what was to become one of our favourite albums of the year, 'Baby'. With expectation on their shoulders, they produced an album of class that stood well above a crowded guitar-rock scene. From the minute the opening track 'Whenever' grabbed the listener's attention, 'Baby' provided a stunning effort in rock 'n' roll.
Now, just a year or so later, the band is on the verge of releasing their second album entitled 'Wish to Scream'. If the two singles from this album are anything to go by, then Tribes are about to top themselves and become just about as rock 'n' roll as physically possible. The first, 'Dancehall', has a great laid-back feeling throughout the song whilst the second, 'How the Other Half Lived', is a much more assertive, energetic track that builds into an almost anthemic ending.
Tribes are sure to bring their unique approach to the rock 'n' roll swagger to the live stage, as well as show off some of their newer songs. They are therefore are a band that you should not miss this month!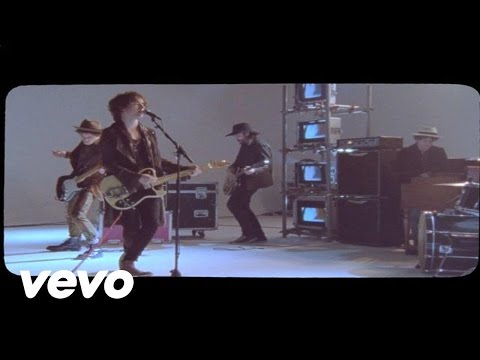 Tribes are on tour from the 21st May, so get tickets from here now!
Have your say