The Elwins have released a brand new video for single 'Forgetful Assistance' due for release on 22nd April.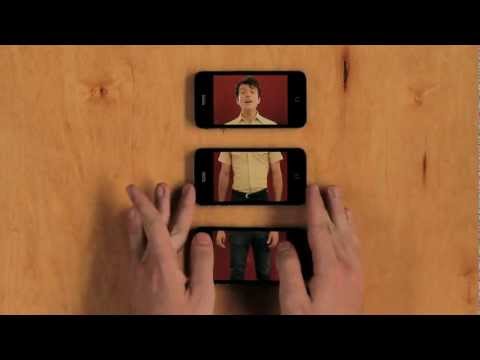 'Forgetful Assistance' is taken from debut album 'And I Thank You' which will be released on 15th July and the lead single also features a cover of Beyonce's 'Countdown.'
The clip demonstrates a highly choreographed 'hand dance' from the four-piece, deploying four iPhones and an iPad to create a mini romance that makes a virtue out of necessity, given the miniscule budget available.
Already a hit in their native Canada, the band are heading to our shores in May to play their first ever UK tour.
With a live show renowned for being whimsically fun, the announcement of forthcoming dates, including 2 London gigs, could well herald the start of the summer whether the weather gods shower us with sunshine or not.
See The Elwins on their debut UK tour at the following venues:
May
Sunday 12th  London – Old Queens Head
Monday 13th Manchester – The Castle (w/Royal Canoe)
Tuesday 14th London – The Lexington (w/Royal Canoe and Ha Ha Tonka)
Thursday 16th Brighton – The Blind Tiger (The Great Escape)
Have your say