If I could summarise the nominees for this month's article in just one word, it would have to be guitar. That's right, March will see the United Kingdom indulge in a feast of bands that can name this classic instrument as their main music making device!
For a dose of powerful and emotive rock, this month will offer the treats of the mighty Biffy Clyro and NEN favourites, The Gaslight Anthem. If you're looking for a show that will hit hard and come with a tour bus full of attitude, then legends Stiff Little Fingers or Pennsylvania natives Halestorm are the ideal choices.
However, with a month dominated by guitar bands, the Tour of the Month can only be one that includes a genuine hero of guitarists since the 1970s. Luckily, there happens to be one of these heroes on the road this month…step forward JOHNNY MARR!
Johnny Marr, winner of the Godlike Genius award at this years NME Awards and fourth best guitarist ever according to a poll by BBC6 Music, can be considered pretty flipping good at what he does. What's more, he is good at what he does in some of the finest bands around. He's played with The Cribs, Modest Mouse and of course, was one of the founding members of The Smiths. Not a bad career record eh?
Perhaps not known as well for his solo career, Marr has finally had a go at an album all alone. The only question that rises from listening to his debut solo album 'The Messenger' is, why hasn't he done this before? Released at the end of February, 'The Messenger' is a real work of art filled with thrilling, unique and incredibly fresh songs from start to finish. It is, put simply, a very cool album which shows off Marr's incredible wizardry on a guitar.
'The Messenger' also shows that Marr is ready to take on the role of the frontman, and a frontman with something to say (the lyrics of the album essentially tackle modern life in 2013). With all this in mind Marr's tour, stretching far and wide across the UK, promises to be a real humdinger. I'd buy my tickets now if I were you…
Check out Johnny Marr's single, 'Upstarts', taken from his solo album 'The Messenger'!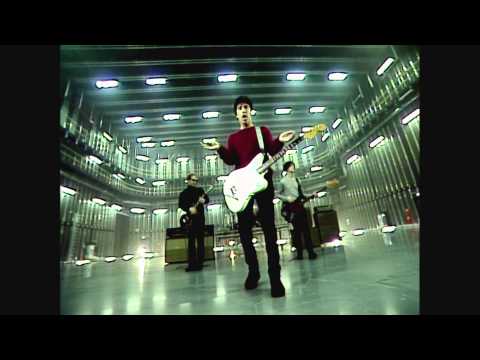 Johnny Marr is on tour from the 10th of March to the 27th. Get your tickets here!
Have your say