And so the weekend of Saint Patrick, patron saint of the Irish, has passed. Many a pint of Guinness has passed the lips of many a person in Irish bars up and down the country. Many a rendition of 'The Wild Rover' has been sung, and many wallets have become a lot lighter over the celebrations!
When it comes to celebrating Ireland, one must certainly be thankful for their music. Let's face it, Ireland know how to write a good song. I mean, they've won Eurovision seven times! Seven times?! As of their talent for music, it would be unjust of NEN to pass the day without giving their opinion on some of best tunes to come out of the emerald island! Don't worry, you won't find a single Westlife, Boyzone, or Jedward below…just top quality stuff!
The Pogues: Dirty Old Town
Almost certainly more famous for one particular Christmas song, The Pogues should not be discredited as a 'one song band'. Quite on the contrary, The Pogues have written a number of absolutely fantastic tracks that rely heavily on a very traditional, very folk sound. 'Dirty Old Town', apparently written about Salford, is certainly up there as one of their best.
The Undertones: Teenage Kicks
For all those 'Directioners' that watched the British five-piece destroy two classic songs for Comic Relief, THIS is the version of 'Teenage Kicks' that you need to listen to. A straight up, absolute tune. This song was released by the Northern Irish quartet in 1978, yet here we are in 2013 when I can safely say this is still a song that has regular plays on my I Tunes. Top stuff.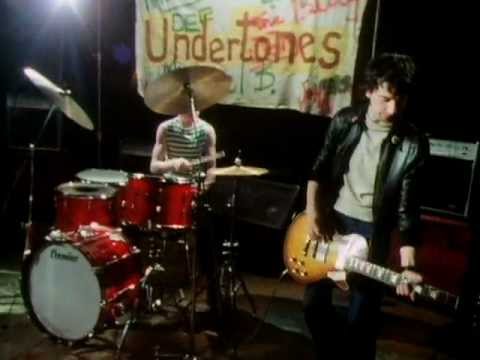 Van Morrison: Brown Eyed Girl
If you have failed to recognise this song by the title, then I am almost certain your current place of residence is somewhere under a very large rock. That chorus beginning 'do you remember when, we used to sing…' is one that can literally get anyone out of their seats, dancing and singing. Anyone. Apparently Van Morrison received next to no royalties for this track, shame for him 'ey?!
Dropkick Murphys: I'm Shipping Up To Boston
Ok, so fans of Dropkick (and picky people) will tell me now that the seven-piece band are actually from Massachusetts in the United States. Well congratulations, you're right. Nonetheless, these guys have still been heavily influenced by the strong Irish community in Boston, combining a hardcore punk with classic Celtic instruments like the bagpipes. Top quality live band too.

The Frames: Seven Day Mile
An influential Dublin based band, Glen Hansard and crew have been producing folk rock since all the way back in 1990. This track off the 1999 release 'Dance the Devil' is a sweet little melody that shows off The Frames at their best; building slowly before pushing into an emotive and powerful chorus.
The Commitments: Mustang Sally
The Commitments, a film released in 1991, tells the story of Jimmy Rabbitte and his aim to manage the greatest band in the world. It's one of my favourite films of all time, filled with hit after hit of rousing soul music. This single, probably the best song of the film, must have the coolest combination of brass, guitar and bass the world has ever seen.

The Script: The Man Who Can't Be Moved
Back in the days before the mess that was 'Hall of Fame' (Will.i.am should have been nowhere near this band), The Script wrote this beautiful song. Now a world-wide success, supported by trendy teenagers and grandparents alike, this single was the one that got everything moving. And to think, it was beaten to number one in the UK by a song about Katy Perry kissing another girl. What were we thinking?!
Flogging Molly: Drunken Lullabies
I'm very confused by this song, mainly because I don't know whether to riverdance or to mosh myself silly. Adopting a similar celtic punk-rock sound to the previously mentioned Dropkick (and also similarly, heralding from the United States), I think Flogging Molly are a perfect band to get drunk to, have a cheeky dance and generally have a bloody good time. Time for a Guinness anyone?

Two Door Cinema Club: What You Know
This trio have appeared a few times on the Never Enough Notes website, so as you can imagine we're big fans of these guys here. One of the more contemporary groups on this playlist, Two Door released this single from their debut album 'Tourist History' and with it unleashed upon the world an incredibly infectious and danceable indie-rock song.
The Cranberries: Zombie
The alternative-rock group from Limerick take on a very aggressive, very grungy attitude with this single released back in 1994. This song was inspired by the death of two children in an IRA bombing in 1993, and is said to be a song about peace between Ireland and England. Sad tone to leave this playlist on but with a voice as truly magnificent as Dolores O'Riordan's, this song had to be saved until the end.

Have your say