Northern Ireland trio Two Door Cinema Club have been a big deal from the release of their first album in 2010. Alex Trimble, Sam Halliday and Kevin Baird are no stranger to touring and are perfectly capable of putting on an amazing show which was demonstrated perfectly last night. They are currently on a UK and Ireland tour which started on January 18th and Newcastle was their first UK date of this tour.
I've waited a long time to see TDCC after hearing incredible reviews from their live performances, so jumped at the chance to see them at O2 Academy, Newcastle. Supported by one of my favourite bands, Swim Deep and Bastille, I already knew that the gig was going to be incredible before it had even started.
As it hit 7pm the swarm of teenagers began to pile in to the sold out event with everyone in good spirits. 7:30 came and first support act Swim Deep took to the stage performing singles such as 'The Sea, Honey' and 'King City'. Having seen these guys six times now, their performance last night was one of their best and they managed to warm the crowd up from the freezing cold weather outside.
Next up were the hotly tipped Bastille and I was surprised as this quartet are amazing live. They were energetic and had the crowd screaming the lyrics back to them as lead singer Dan Smith sang through crowd pleaser 'Of The Night' and 'Flaws'.
It was then time for TDCC and the packed venue started to buzz with excitement. The trio took to the stage with their touring drummer Benjamin Thompson and the crowd were going wild. Kicking off with 'Sleep Alone' and accompanied by some of the most impressive lighting I have ever seen, they took to the stage with ease and had everyone's eyes on them.
Demonstrating their electro indie/pop they performed crowd favourites such as 'Undercover Martyn', 'I Can Talk' and 'What You Know' included in their impressive 19 song setlist. The trio accompanied by Benjamin worked perfectly together, with flawless performances of each song.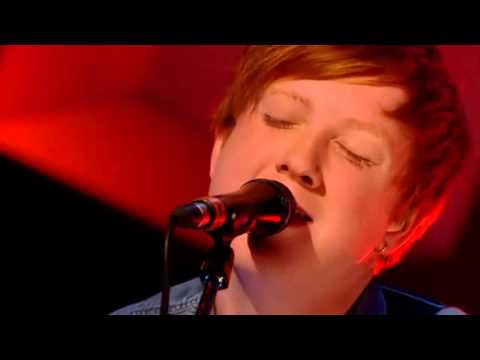 It is incredible when you see a band live and they sound even better than their recorded tracks. 'On Eat That Up, It's Good For You', giant inflatable balls were released over and into the crowd which looked great from a distance and were so much fun. It just demonstrated even further that these guys know how to put on an amazing tour with fantastic shows that are a bit different from a usual gig.
Throughout they addressed the crowd naturally, with Alex expressing his love for Newcastle and finishing with "Thank you so much Newcastle. I hope you've had half as much fun as I've had" with everyone screaming back in agreement.
Overall the gig was absolutely amazing with perfect performances from all three bands, especially Two Door Cinema Club. One of the best bands I have ever seen live and would recommend that everyone should see them at some point on one of their tours.
Setlist:
Sleep Alone
Undercover Martyn
Do you want it all?
This is the life
Wake Up
You're Not Stubborn
Settle
Sun
Pyramid
I Can Talk
Costume Party
The World Is Watching
Someday
Something Good Can Work
Handshake
Eat That Up It's Good For You
ENCORE
Next Year
Come Back Home
What You Know
Have your say