Welcome to Mixtape Monday by Mark Green

Good morning all, as today brings a chill in the air, how about something from a warmer climb? Today's free goodness is from Australia, land of the hot hot sun!
—
Artist:Lost Animal
Track:Say No To Thugs
Info:
Premiering recently on Rose Quartz, "Say No to Thugs" is the first downloadable .mp3 from Lost Animal's debut LP Ex Tropical, due January 29th, 2013. Already a critical favorite in his native Australia, we're thrilled to be bringing Jarrod Quarrell and bandmate Shags Chamberlain's eclectic, island-inspired sound to virgin ears in America and abroad. The song's latent darkness ("The waves, the waves, the waves keep on rolling out to get ya") sets the tone for Ex Tropical's wealth of eccentric outback pop and immersive ambient landscapes.
Next month, Lost Animal share the stage with space rock legends Spiritualized, and they're set to participate in Feburary's ATP I'll Be Your Mirror festival in Melbourne with My Bloody Valentine, Godspeed! You Black Emperor, Swans, Thee Oh Sees, and more. Complete details below.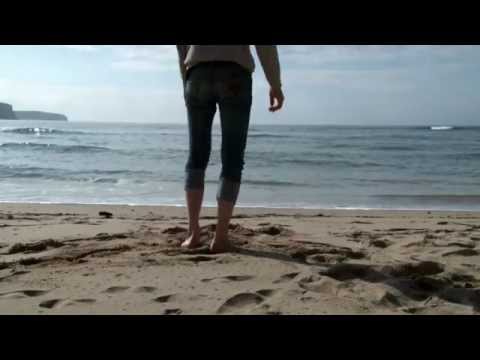 Tour dates:
11.20.12 – Melbourne, AU – Where?House
12.04.12 – Brisbane, AU – Hi Fi Bar & Ballroom #
12.06.12 – Melbourne, AU – Hi Fi Bar & Ballroom #
02.17.13 – Melbourne, AU – ATP I'll Be Your Mirror Festival
# – w/ Spiritualized
Lost Animal's music comes at you in layers: familiar, then mysterious; catchy, then saturated and atmospheric. Lost Animal finds Jarrod Quarrell using his keyboard to explore new sounds and evoke distant locations. "Before Lost Animal," he recalls, "I'd always wanted to use a broader sonic palette…[I] Especially wanted to use horns and marimba, steel drums too. Having access to any sound you can imagine through a keyboard opens up the possibilities endlessly."
Lost Animal encompasses magnificently catchy pop songwriting and expansive drone soundscapes; booming rhythms and slow-burning nods towards the ecstatic. For the debut album Ex Tropical, Quarrell was joined by bassist/keyboardist Shags Chamberlain and producer John Lee, who contributed some guitar, percussion, and synthesizers.
This music grapples with contradictions. The keyboard is Quarrell's primary tool, and the songs heard on Ex Tropical explore the nearly limitless sounds that it can summon. For Quarrell, the title also reflects the time he spent in his youth living in Papua New Guinea. "I'm Ex Tropical, in that I lived in the tropics for a period as a child and now I don't. I dream of returning," he says. "That time was also an influence on the sound, the beat and the rhythm. Not only the sounds of the region but the music I listened to as a child/at the time, also the climate."
Quarrell speaks of the attraction of "the range of instrumentation used and the feeling of being tied into history or more of an adult world," as well as "the sophistication of the arrangements and the lyrics." Some Lost Animal songs revel in unexpected instrumentation or constantly shifting textures; others could be pared down to voice and piano while retaining much of their power. Consider "Old Lovers," with its swooning romanticism and echoes of pop songsmiths of decades past. That sensibility meshes here with a propensity for abstract sonic textures and a truly massive bass sound; the result is something at once familiar and mysterious, a shape glimpsed briefly and only hinted at.
A spirit of sonic exploration infuses the ten songs on Ex Tropical. Quarrell's fondness for keyboards allowed him to expand the confines of his sound, swapping one instrument for another, with disarming results. The chorus of "Buai Raskol" ecstatically shatters into a cloud of fragmented marimbas; while "Sundown" ends the album on a raw, claustrophobic note, delimiting the edges of the melody and pushing Quarrell's voice bracingly forward in the mix. The title track opens with a hazy drone, allowing a melody to languorously emerge. And "Cold Cut Nature" is one of Ex Tropical's catchiest songs, with a buoyant rhythm present from its opening moments.
Quarrell's sense of sonic exploration extends to his lyrics, which often begin from improvisation and are refined down over time. This can result in the cast of destructive characters who populate "Lose the Baby" just as easily as it can lead to Quarrell's exhortation, on "Buai Raskol," to "keep rhythm in your heart." And for all that Lost Animal's sound is rooted in the digital, it reminds us of the unpredictability at the center of this project — an unpredictability that leads to a compelling, constantly shifting sound.
Free download: Say No To Thugs
—-
I wanna say something. I'm gonna put it out there; if you like it, you can take it, if you don't, send it right back. I want to be on you.

Have your say