The minute Aluna of AlunaGeorge took the stage, it became apparent that this was her show. While George was dressed casually in a t-shirt and jeans, Aluna had gone all out with a cobalt-blue jumpsuit and gold and silver jewellery. Simply put, she looked stunning, and together, she and George sounded stunning, too.
Setting us up for the evening was FTSE. Looking like Alexis from Hot Chip, but sounding like Baths, Washed Out and Tom Vek, he played a swift set, stopping only to thank us and tell us to "check out his Bandcamp or whatever".
Next up was Rudi Zygadlo, who sounded like what you'd get if you put early Guillemots, Friendly Fires and a dash of Radio 3's Jazz Library in a blender. It was a strange but lovely mix of psychedelia, moody blues and electronica. His songs were full of great time changes, syncopated beats, and, as a nice contrast to FTSE's set, live drums. At times it was like watching a jam session unfold before your eyes.
AlunaGeorge is making waves with their slick 90s-style pop, and a few dates on this tour are sold out. Their set at The Hare And Hounds was controlled, and it looked effortless. Aluna was a natural ons-tage, with a commanding yet playful presence. She had us waving our hands and singing back to her when the band launched into a surprise cover of Montell Jordan's "This Is How We Do It". Older songs supplemented the set, such as "We Are Chosen" and  "Put Up Your Hands".
Fan favourite "You Know You Like It" was played early on, and received the warmest response (it also meant Aluna could showcase her dance moves). Her voice was rich and warm, and she more than held her own throughout the set. George controlled the beats from behind a deluge of machinery, supported by a drummer and a bassist. By the time we reached their most recent single, "Your Drums, Your Love", everyone around was dancing and singing. At the end of the show, Aluna and George met in the middle of the stage to take a photo of us. It was great to watch these two in such an intimate setting, grinning and laughing with each other and clearly having a great time. Birmingham was the first stop on their tour, and they got off to a solid start.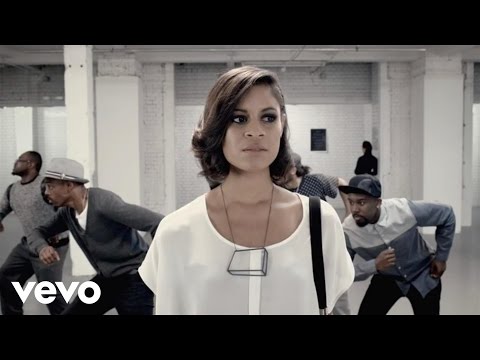 Have your say