The Gaslight Anthem // Handwritten // 23.07.12 // Mercury Records
The Gaslight Anthem is a triumphant band in many respects. They understand the mechanics of the type of music they produce, something of which is truly evident throughout the eleven tracks on their latest album 'Handwritten'. The rise of expression in rock is prominent in every song on the album, with lead vocalist Brian Fallon and his band-mates Alex Levine, Benny Horowitz and Alex Rosamilia contributing only well-crafted lyrics, nourished harmonies and thoughtful expression to the band's growing portfolio and musical presence on the international indie and rock music scene.
The band waste no time in delivering, with the album kicking off with their latest single '45'; what unveils is raw-passion and unvarnished music that sits well on the shoulders of the listener. The following song, title-track 'Handwritten', punches out an intro comprised of a vocal riff ("whoa oh") fit for any stadium's acoustics, yet would still be appropriate for even the smallest of gigs.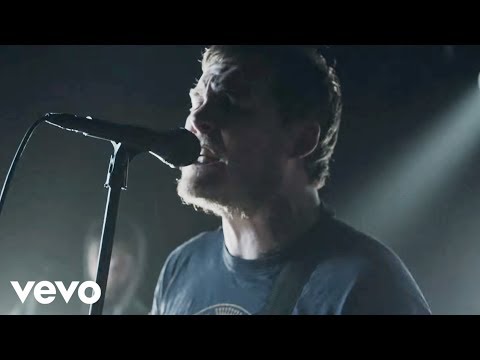 Another highlight comes in the form of 'Howl', a slightly more exuberant yet shorter track (the shortest on the album in fact) that incorporates accelerated drum beats and electric movement on the guitar's high strings from the word go.
It is not until the final track that the band flaunts their ability to place a ballad at the end of a record without ending on a weak note, with 'National Anthem' echoing authentic composition alongside the reminder of great influences such as Tom Petty, an artist recognised by Fallon himself. It rounds off the album perfectly, providing a warm ambience that spreads itself further than the physical sound produced by the lone acoustic guitar, a soft string accompaniment and mild vocals.
The album is no cry for attention but a collection of songs that were produced from the heart, something which is far from rare in The Gaslight Anthem's music. The band strays from the temptation of experimentation but successfully builds on the unadulterated sound they have achieved throughout their career, leaving a final product that is indeed a handwritten gem from its creators.