BLOG // BEER! Pro Green's Got The Remedy
We were invited to the launch of Pro Green's new beer last week and although he's not normally someone we'd feature, I've got a lot of respect for any kind of beer geek.
Professor Green has worked with Signature Brew to create his own unique beer, and now it is on-sale for your dirty little paws to try.
In conjunction with Signature Brew, Professor Green has spent the last two months in intensive tasting sessions with his team and at brewery visits, in order to create his perfect beer, named Remedy.
Released on 4th June to coincide with his latest Single release of the same name, the Remedy beer is a finely produced real British beer using the best hops and malts available. This local beer brewed with local British ingredients is as GREEN as you can brew, smooth malty flavours lick around the balancing bitterness that pervades in the finish. Sweet maltiness is balanced by robust hops with a citrus aroma. The beer will be sold in 330ml bottles and is 4.5% ABV.
Get a load of the Green himself getting involved in the marking of Remedy: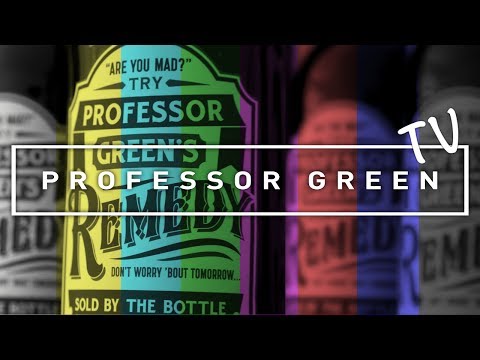 He says: "I suppose a smart person would pick a beer that would sell very well, but with my music I'm quite selfish, I make music that I like. I don't go in to the studio and go "what can I make that will sell x amount of copies?" I'm just going to go with what my taste requirements….require!"
You can buy Remedy by the crate here. The beer will also available at select bars, clubs and restaurants.