Gone may the days of 90's Britpop, but somehow, West Country boys, 'Towns' are bringing a hefty essence of the genre back. There's been a gaping space in the music field for a while now, missing that throwback. Sure we've had the revival of the Gallagher siblings in their new ventures, but 'Towns' are unmarked and fresh with no cuts or scrapes from previous bands and bust ups. Just what we need for 2012.
Their new single, 'Gone Are The Days' is buoyant throughout, meaning there's no average bits or rubbish bits, just all good. It's on the ball from start to finish with the memorable words of, 'She says she's moving on and she doesn't want me to stay.' The effortlessly smooth vocal and the ringing coils of the riffs give this track the upper hand.
As for the video, well it's just a circus-like chaotic wash of gymnastics and a load of people running around in tribal masks, made by multi-talented director Rob Heppell. However odd it may sound, the vibrant colour effect is almost hypnotic. It makes a change from the usual videos of live performances and break-up stories. 'Towns' have shown they've got something in this early stage; only better things to come for them in the future, surely?
Out 20th February on Cartoon Records.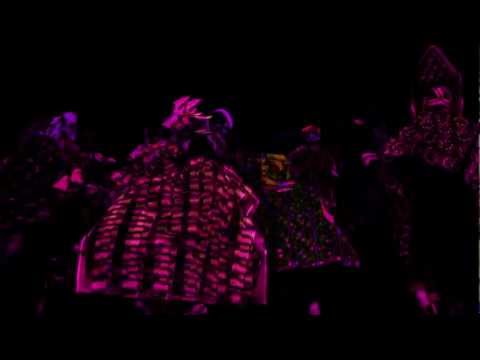 Tour Dates:
13 Jan: The Flapper, Birmingham
14 Jan: The Hop, Wakefield
19 Jan: Milo, Leeds
20 Jan: Kasbah, Coventry
21 Jan: Indy Jax, Hemel Hempstead
23 Jan: The Fly 'Ones to Watch' – Barfly, London
01 Feb: Start The Bus, Bristol
02 Feb: 10ft Tall, Cardiff
03 Feb: Bunter's Bar, Truro
17 Feb: Timepiece, Exeter
24 Feb: Lock 42, Leicester
25 Feb: The Castle, Manchester
Have your say