When I heard wind that Lotte Mullan was getting set to release her first album, to say I was excited would be an understatement. Mulling around the acoustic scene in London for the past 5 years, I've had the pleasure of listening to Lotte live a number of times, witnessing the progressive sounds that have emerged as she's moulded and shaped the tracks that now make up the final thing.
Despite all this, Lotte's album was a surprise that caught me a little off guard. Her album takes you to a place of serenity, a place where you think yeah 'I'm alright with me' too. It's a selfless reflection of a real life, one of those albums that you could map against your own lifeline and find connections to the lyrics in one song to the next.
Mullan's sound is fresh, yet grounded in an age of music produced by records of old. It pulls on influences reminiscent of the rock chick days of Stevie Nicks and the soulful reflective genes of Joni Mitchell. The results are a sound of a strong willed female, not apologetic for being so, linked together by a passion and emotion of childhood innocence.
'I'm Alright With Me' reminds me of 'I Want You to Want Me' covered by Letters to Cleo for one of those chick flicks I watched as a teenager; power to the girls, middle finger up to those who believe in the magazine world's image of beauty. 'Wicked Way' brings with it a sense of the shy and intimate yet indulgent girl next door proving the point that it's always the quiet ones you need to watch. 'Can't Find The Words' talks of all those moments, when you know you need to say something, but you just can't find quite the right words, and so you say nothing…and feel hopeless for doing so.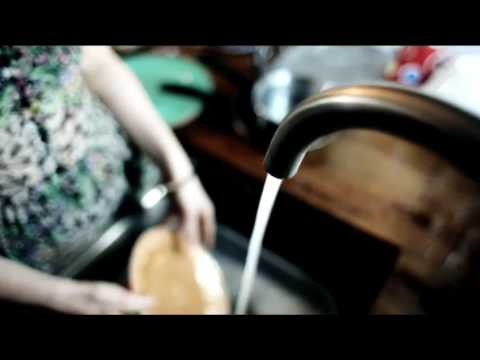 There are a few tracks on the album that take you on a left-field detour, somewhat out of character with the rest of what's on offer like 'Valentine Song', 'Last Time I Got High' and 'Give It Back'. These tracks conjure up memories of a country-style club night, with folks in checked shirts and denim skirts, but somehow Mullan pulls it off, weaving a new chapter into one album that opens her listeners up to paths outside of where they'd been before.
With a film rumoured to be on the cards about the memoirs of Lotte Mullan's journey to this creation through the back roads of the record industry and her own rendition of 'It Must Be Love' recently featured by LOVEFILM on their new advert, this is likely to be but the first that you all hear of this amazing singer songwriter.
Determined to pave the way by herself after turning down a record deal from one of the major music moguls, we have it on good authority that she's already back in the recording studio ready to produce some more. Girls get on to amazon now and make an order, we promise it will definitely not disappoint, and keep your eyes peeled here on NEN Show & Tell for more…we'll be keeping a close watch on this not so little starlet as one of our 'Ones to Watch' of 2012.
Have your say