In the shadow of Camden's trendiest club, KoKo, lies the Purple Turtle. It is one of these non-assuming London venues (which I've discovered are always the best) with a small sign and a very insistent door man.
It's the first Thursday in Januaryand the Purple Turtle is packed. The crowd is filled with an unusual mix of Camden hipsters, relatively normal people and a few punks thrown in for good measure. To set the scene, the Purple Turtle is an intimate venue and unusually for a gig venue all the walls are covered. One wall is covered in vintage pictures of naked ladies and the other velvet wall paper and masquerade masks.
If I'm totally honest, Attention Thieves are not my normal choice of music. But since hearing their debt single, "Let it all out", I've been hooked on their strong, anthemic, dense rocky sound.
Firstly, every band needs an image. It's a way of people recognising them and something their fans can aspire to be like. Attention Thieves have their image down to a fine art and are effortlessly cool. These well groomed lads with vintage style t shirts and trendy tattoos would not look out of place in any men's style guide.
Their music is also fantastic. The set started with a huge resonating sound that made the small room vibrate. From the word go, the energy that these Reading lads put into their performance is incredible. Sometimes with rock songs, the individual elements that make them up get lost when they are all combined together. But in this first track (Name Unknown: lyrics -I didn't treat you like I should have) you can pick out the progressive guitar riffs from the thrashy drums and appreciate them both.
As the set continued I felt the stage was too small at times and you could see Hag (guitarist) was used to a larger space. But the lack of space did not affect their performance and the lads poured their heart and soul into every track. Lead vocalist, Alex has this wonderful way of showing raw emotions  with his voice without it turning into screaming. Attention Thieves carefully combine loud and quiet sections with thrashy drum and fast paced guitar solos to create music you can't help but move and mosh to.
A stand out track for me from the gig, was " We Won't Live Forever", which is currently available for free download on their Facebook page. This is a real cause song, something that people really associate with and sing along to at gigs. The track starts with a building drum and guitar section, which leads into a more delicate guitar and vocal section. This song is well constructed with a catchy riff, it's very emotional, with great lyrics and some very nifty finger work from the guitarists. The perfect recipe for a great rock song.
The band's current single, "Can't Say", also went down very well with the selection of enthusiastic fans dancing at the front. This track has a fantastic chorus that everyone in the audience sang their heart out to.  This is the track that I think could Break Attention Thieves into the public domain, and would not be out of place on the Radio 1 play list.
I have high hopes for Attention Thieves, although currently being unsigned. If you are after something to scream you heart out to on a long drive or after a frustrating day in the office, I would highly recommend.
Check out the video for Can't Say below!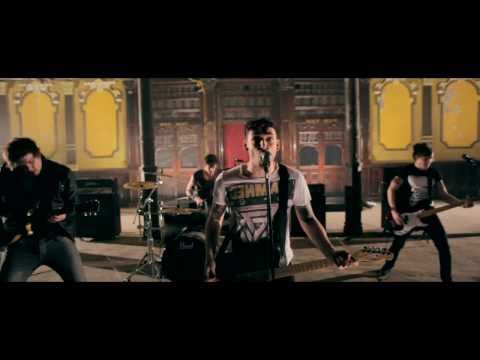 Have your say