'Medicine' is the second track released by Scottish four-piece We Were Promised Jetpacks in anticipation of their sophomore album In the Pit of the Stomach, out on October 3rd. It is accompanied by a music video which tells the story of a bookish young man who prepares himself for an epic showdown with a mysterious pig-tailed femme fatale, complete with anime-style backgrounds and slow-motion fight sequences.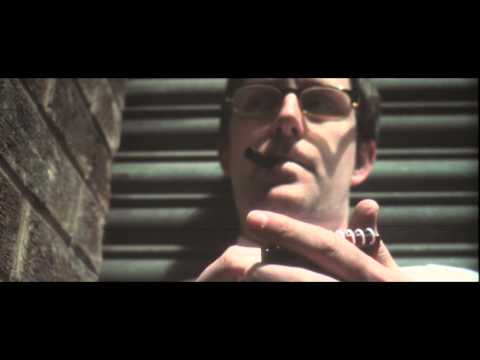 No time is wasted with anything as paltry as an intro, and the verse chugs into life immediately, with insistent guitars and a restless repeated vocal. There is an overriding sense of trouble ahead. And this is certainly the case in the video. Edited perfectly to the first beat of the chorus, our hapless hero receives a vicious boot-kick to the face, usurping his glasses from their usual resting place and spilling his packed lunch (housed in a retro dinosaur lunchbox) to the floor. And who is the perpetrator of this unprovoked assault? Why, the pig-tailed villainess of course!
Musically, the mood changes to one of defiance. 'I've stumbled and staggered too many times' sings vocalist Adam Thompson. But this is not an angry, angst-ridden defiance, but a euphoric realisation that submission is not necessarily the only possible path. The chorus retains the chugging guitars and relentless drums of the verse, but the mood is suddenly uplifted by a surprise buoyancy – the sound of an underdog refusing to give up. This dichotomy between the uneasy verse and anthemic chorus is a winning combination, and gives the song a real narrative shape which lends itself perfectly to the filmic quality of the video.
And who wins in the grand battle between our brave young scholar and the mysterious female antagonist? If you haven't watched and found out yet then why are you still reading?
By Greg Harradine
Have your say